Newsletter
Dr. Evans and the staff of At Home Mobile Veterinary Clinic are pleased to provide you with an online newsletter. This fun and fact-filled newsletter is updated on a regular basis.
Included in the newsletter are articles pertaining to pet care, information on our animal hospital, as well as news on the latest trends and discoveries in veterinary medicine.
Please enjoy the newsletter!
Current Newsletter Topics
How to Safely Use Flea Products
Never use insecticides on very young, pregnant, debilitated, or elderly animals without consulting your veterinarian.
When using a fogger or spray in your home, make sure to remove all pets from the house for the time period specified on the container. Food and water bowls should be removed from the area. Allow time for the product to dry completely before returning your animals to your home. Open windows or use fans to air out the household before returning your pets to the treated area. Strong fumes can be irritating to your animal's eyes and upper respiratory system.
Birds are more sensitive to fumes and usually require more time than other pets before their return to the treated home. Contact your veterinary health professional for advice on product usage around your birds.
Observe your pet closely after using flea products. If your pet exhibits unusual behavior or becomes depressed, weak or uncoordinated, you should seek veterinary advice immediately.
Always, always, always read the label first! This could save the life of your pet.
Laboratory Tests Explained
Looking at the results of laboratory tests done on your pet can be very confusing, overwhelming and at times, even frightening. As your pet's caregiver, it is important for you to have a general understanding of laboratory tests and what their results mean. This information can be valuable when it comes to deciding medical treatment options that are important as well as available for your pet.
Generally, in order to conduct a test a sample of your pet's blood and/or urine is collected. Once collected, it can be stored in various kinds of tubes to help preserve the sample and provide the laboratory technicians with a clean specimen.
So what does it mean when your veterinarian says she needs to run some blood work on your pet? Blood work (pre-surgical or otherwise) is usually a combination of a complete blood count (CBC) and a blood chemical analysis. Blood work is a basic evaluation tool. It also helps your veterinarian diagnose a pet's disease or monitor the progression of a disease. The cellular elements of the blood are examined in the CBC. The CBC determines the number of erythrocytes (red blood cells), the number and type of leukocytes (white blood cells), the number of thrombocytes (platelets), the hemoglobin level and the hematocrit (packed cell volume or PCV). Erythrocytes carry oxygen throughout the body. Leukocytes fight infection and are part of the immune system. Platelets are clotting proteins and can indicate how fast your pet's blood clots; slow clotting can be a serious problem. A CBC can tell your veterinarian if your pet has an unusual number of red blood cells, white cells or platelets. The numerical values for these cells can indicate if your pet's health is improving or deteriorating.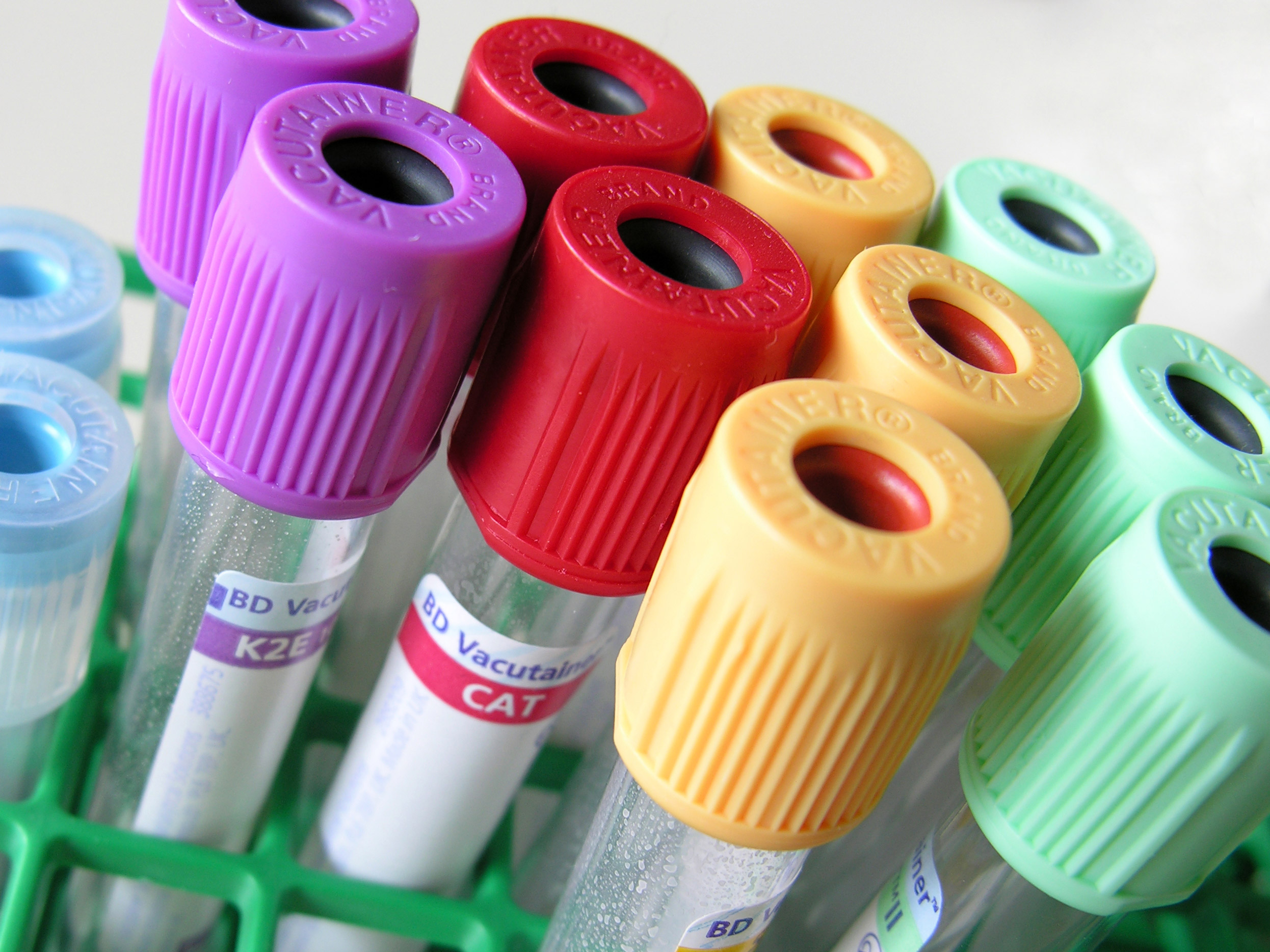 The results of a chemistry panel can indicate how well your pet's kidney and liver are functioning and the level of electrolytes in the blood. The chemistry panel usually includes the following tests:
• Alkaline phosphatase- Used extensively as a tumor marker, it is also present with liver injury, bone injury, pregnancy, or skeletal growth (elevated values). Growing animals have normally higher levels of this enzyme. Low levels are sometimes found in protein deficiency, malnutrition and a number of vitamin deficiencies.
• Alanine transaminase- Increased levels are seen in liver damage, kidney infection, chemical pollutants or myocardial infarction.
• Bilirubin (total)- Elevated in liver disease, hemolytic anemia, low levels of exposure to the sun and toxic effects to some drugs. Decreased levels are seen in people with an inefficient liver, excessive fat digestion and possibly a diet low in nitrogen bearing foods.
• Blood urea nitrogen- Increases can be caused by excessive protein intake, kidney damage, certain drugs, low fluid intake, intestinal bleeding, exercise, or heart failure. Decreased levels may be due to a poor diet, malabsorption, liver damage or low nitrogen intake.
• Creatinine- Low levels are sometimes seen in kidney damage, protein starvation, liver disease, or pregnancy. Elevated levels are sometimes seen in kidney disease due to the kidneys job of excreting creatinine, muscle degeneration and some drugs involved in impairment of kidney function.
• Glucose- Elevated in diabetes, liver disease, obesity, and pancreatitis due to steroid medications, or during stress. Low levels may be indicative of liver disease, overproduction of insulin or hypothyroidism.
• Total protein- Decreased levels may be due to poor nutrition, liver disease, malabsorption, diarrhea or severe burns. Increased levels are seen in lupus, liver disease, chronic infections, leukemia, etc.
• Albumin- High levels are rarely seen and are primarily due to dehydration. Low levels are seen in poor diets, diarrhea, fever, infection, liver disease, inadequate iron intake, third-degree burns and edemas and hypocalcemia.
Take Your Dog to Work Day is Friday, June 23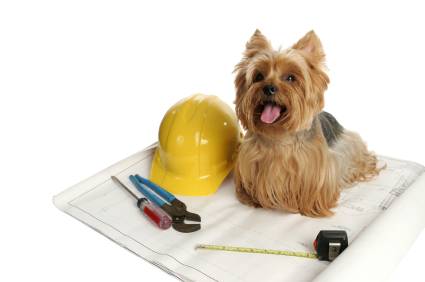 Initially celebrated in 1999, Pet Sitters International's Take Your Dog To Work Day® (TYDTWDay®) was created for two reasons: first, to celebrate dogs' innate virtues of loyalty, love and dedication to their human companions, and second, to encourage canine adoption from rescue shelters, humane societies and breed rescue clubs. This year, the annual event occurs on Friday, June 23 and employers are encouraged to support TYDTWDay by opening their workplace to employees' canine friends. Participation will create an immediate "feel good" workplace environment and allow your staff to meet each other's special family members.
Looking for additional ways to celebrate and support this popular day?
- Solicit photos and designate a bulletin board for a "Dog/Owner Look-Alike Contest"
- Host a Pet Fair. Provide ASPCA or shelter materials and client educational materials regarding dog adoption, preventive care, training, diets, etc.
- Award a "Top Dog" honor, which employee's dog can do the best trick, has the cutest face or the most endearing personality?
So don't let sleeping dogs lie. Win over your employees and your clients by participating in this fun annual event and watch as wagging tails spread office joy.
June is Adopt-A-Cat Month - Here's How to Find the Right Purring Companion
You may have heard the saying, "You own a dog, but you feed a cat." It is true that cats value their independence a bit more than their canine counterparts. But, if you've ever been around cats, you already know they crave and require love and companionship. Cats make wonderful pets and most easily adjust to a variety of lifestyles and living spaces. Every cat is a true individual though, so it's important to take the time to choose a four-footed friend who's right for you. A cat's personality, age and appearance, as well as the kinds of pets you already have at home, are all things you should keep in mind when making your selection.
If you've ever been to a shelter, you have probably noticed that some cats meow and head butt the cage door while others simply lie back and gaze at you with a look of total ambiguity. There are as many different personalities of cats as there are cats in the shelter. Which disposition is best for you? YOU have to decide.
Regardless of individual personality, look for a cat that is playful, active, alert and comfortable while being held. At the shelter, ask an adoption counselor for assistance when you wish to spend some time with individual cats. Because they are in an unfamiliar environment, some cats that are usually quite social may be frightened or passive while in the shelter.
As a general rule, kittens are curious, playful and full of energy, while adult cats are more relaxed and less mischievous. Kittens also require more time to train and feed. Cats are only kittens for a few months, though, so the age of the cat you adopt should really depend on the level of maturity you are looking for. Young children usually don't have the maturity to handle kittens responsibly, so a cat that is at least 4 months old is probably the best choice for homes with young children.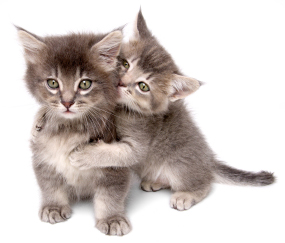 They All May Be Cute, But Which Is Right For You?
Though dogs also have differences in coat, choosing the length of coat on a cat is a little different. Because the hair is generally finer and cats generally shed more, hair length can be an important part of your decision. Cats can have long, fluffy coats or short, dense fur and the choice between the two is chiefly a matter of preference, availability and your willingness to devote time to regular grooming. Short-haired cats are generally easier to come by since they're the most popular and the most common. Keep in mind that long-haired cats require frequent grooming to remain mat-free. Felines with short coats also require brushing, though less frequently. Most cats enjoy a regular brushing and look forward to this daily ritual.
If you already own a cat or dog, you're probably wondering how easy it is to add a cat to the family. The good news is that cats can get along with other cats, and despite the common stereotype, most dogs can get along with cats too. Unfortunately, introducing a new cat to a home with other pets can be time consuming and require patience on your part.
The best way to handle adding a new cat to the home is to provide time for a period of adjustment. You can do this effectively by isolating your new feline in a room of his own for a while, something that is a good idea for a new cat anyway. After several days, supervise meetings between the animals for periods of increasing length. Most cats will soon learn to accept each other. Some dogs simply won't tolerate the presence of a cat, but by carefully introducing them, most problems can be solved.
No matter which kind of cat you choose, remember that you're making a commitment to love and care for your new feline friend for his or her lifetime. That could mean 10, 15 or even 20 years. So choose you new companion carefully and be a responsible pet owner. In no time at all, you'll know how wonderful sharing your home with a cat can be.
For more information about Adopt-A-Cat month, please visit the American Humane Association's website.
Summer Exacerbates Your Pet's Breathing Problems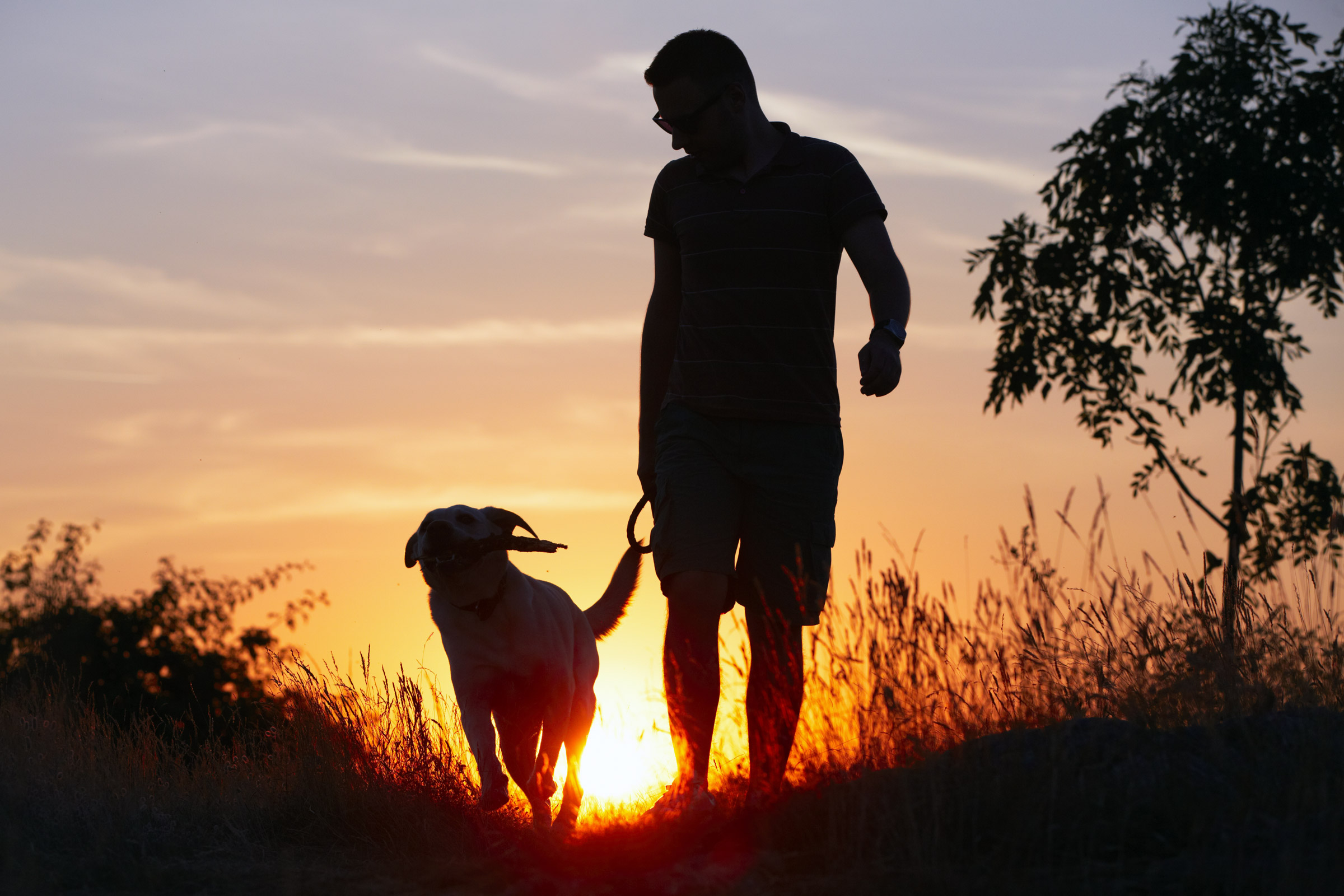 With summer in the air, it's getting particularly hard for some animals to breath. This is especially the case for short-nosed – or flat-faced dogs such as the Pekingese, pug, bulldog, boxer, shih tzu and chihuahua. However, these airway problems, which are typically due to narrow nostrils, a long soft palate or collapsed voice box, can also affect our feline friends, such as Himalayans and exotic shorthairs. This condition (known as the Brachycephalic airway syndrome) is largely due to the dog or cat's unique head shape, so there isn't much you can do to entirely avoid it.
However, there are certain factors that can increase the risk and further complicate their breathing condition. These include:
Allergies
Obesity
Over-excitement
Exercise: Panting may also naturally increase in the summer months as the weather gets hotter and more humid.
Treatment options largely depend on the symptoms exhibited by your dog or cat. In some cases, surgical procedures may be your pet's best option. So don't let the summer heat waves stop your pet from getting a breath of fresh air. For more information about symptoms and treatments, talk to your local veterinarian.